Got Pierogi?  We have Pierogi for Wigilia !
Traditionally the Wigilia meal is a meatless meal.
During the hustle and bustle of the Christmas season
who has time to make pierogi?
The Pulaski Meat Market has homemade pierogi ready to go!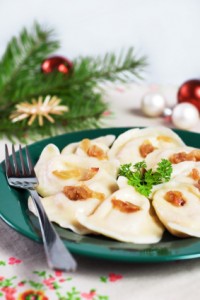 Potato & Cheese
Sauerkraut
Potato, Bacon, Onion
Cabbage
Meat
Meat & Mushroom
Cheese
Pizza Style
Blueberry
Cherry
Strawberry
Apple
Stop by the Pulaski Meat Market at 1201 Lenox Ave, Utica NY
for all kinds of delicious Traditional Polish Foods.
Call (315) 732-8007
Wesołych Świąt Bożego Narodzenia i szczęśliwego Nowego Roku!