Celebrate National Hot Dog Month at Pulaski Meat Market inUtica NY
Utica NY's Finest Hot Dogs come from the Pulaski Meat Market in Utica NY.
Always handcrafted with a natural casing using only the best ingredients, you can tell by the snap you get with each delicious bite, that it's a "PULASKI HOT DOG".
It's estimated that Americans eat about 7 billion hot dogs from Memorial Day to Labor Day, that's over 800 hot dogs per second.
The National Hot Dog & Sausage Council figured that we would eat 155 Million Hot Dogs on the 4th of July alone.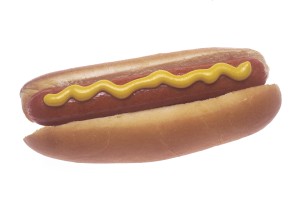 Hot Dog Fun Facts
Pulaski Meat Market's Hot Dogs are Utica's Favorite Hometown Hot Dog
Most adults prefer mustard on their dog
Most children prefer ketchup as their condiment of choice
Americans on average eat about 65 hot dogs per person per year
Joey Chestnut from San Jose CA won his 6th straight hot dog eating contest on July 4th 2012, downing 68 hot dogs with buns in just 10 minutes; capturing $10,000 in prize money and a coveted "Mustard Yellow Belt".
Plain to gourmet everyone like their hot dog, their way!
Cooking Methods
Deep Fried
Boiled
Steamed
Pan Fried
Grilled
Baked
Campfire Cooked
Microwaved
Toppings
Only your imagination is the guide to hot dog toppings. In one survey 25% of kids said chocolate sauce if their parents would let them! Take our poll and tell us what makes the best toppings for your "Pulaski Dog" in Utica NY.
What Goes Best on a Pulaski Hot Dog?
Select up to 6 hot dog toppings