Easter Ham in Utica NY is center of the plate for many Easter Dinners, along with hardboiled egg wedges, cwikła, żurek, kielbasa, cold cuts,dill pickles, babka, and mazureks.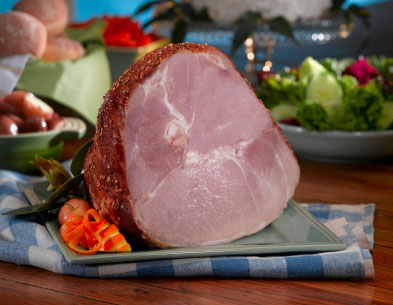 Easter Hams from the Pulaski Meat Market in Utica NY are made on the premesis,
they are lean and fully cooked with no water added.
Boneless Hams
10 – 12 LB+
Sold whole, half or by the piece
Semi Boneless Ham
15 LB+
Sold half or whole
A Polish tradition on Easter Sunday after Mass is to pass a plate of blessed hardboiled egg wedges and exchange good wishes. Wesołego Alleluja or just Alleluja is the greeting used to wish someone a Happy Easter.
For the best homemade Easter Hams in Central New York, call the Pulaski Meat Market (315) 732-8007 and order your Easter Ham today!