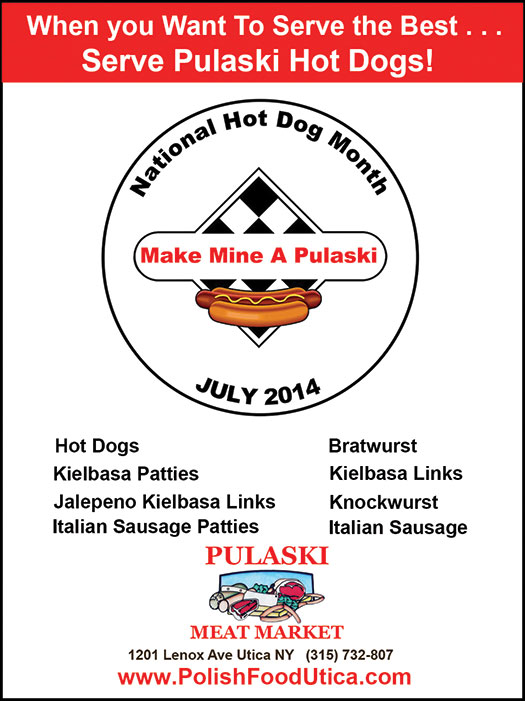 Serve the best hot dogs this 4th of July. Serve Pulaski Hot Dogs, handcrafted in Utica NY at the Pulaski Meat Market.
For something special ask us how to make Pulaski Pretzel Dogs.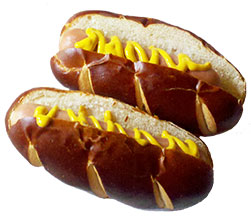 The 4th of July weekend is the biggest hot dog holiday all year long, according to the National Hot Dog and Sausage Council. It is estimated that 155 million will be consumed.
We know you want to serve the best hot dogs you can buy, that is why we use only the best ingredients and make them by hand.
So this July proclaim "Make Mine a Pulaski Hot Dog!" You will be glad you did.