Planning Wigilia – Polish Christmas Eve Traditions in Utica NY?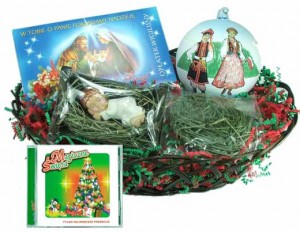 The Pulaski Meat Market has everything you need to enhance your Traditional Wigilia – Polish Christmas Eve.
Opłatek – Christmas Wafers
Package of Hay
Baby Jesus in Cradle of Hay Centerpiece
Kolędy CD's – Traditional Polish Christmas Carols
Bombki – Glass Ornaments
Imported Polish Candies
And Much More!
Stop by the Pulaski Meat Market " Your Wigilia Headquarters" in Utica NY for all your Christmas Eve needs.
The Friendly folks at Pulaski can help you with all the traditional Polish foods you need. They also can help with recipe ideas and information on Polish Christmas customs and traditions.
Keep your fond Wigilia memories alive by visiting The Pulaski Meat Market in Utica NY for all your Polish Christmas needs.
Boże Narodzenie