Tuesday, April 30th, 2013
Starting the first weekend in May with a party is a great idea, don't you think?
This year, celebrate Cinco de Mayo by drinking Imported Polish Beer and enjoying Polish style Quesadillas with BBQ Kielbasa!
We have some great recipes for you!
The Pulaski Meat Market has the largest selection of imported Polish Beer, Polish Cheeses, and Polish Mustards in Central New York for making Sauerkraut Quesadillas and BBQ Kielbasa for your Cinco de Mayo Party.
Stop by the Pulaski Meat Market for all your Polish Style Cinco de Mayo recipe ingredients today.
Polish Cheeses
Podlaski Cheese
Królewski Cheese
Adamski Cheese
Morski Cheese
Salami Cheese
Adam Rycki Cheese
Gouda Cheese
Polish Beer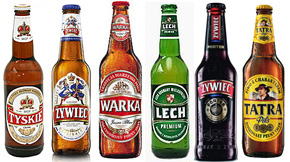 Zywiec Beer
Zywiec Porter
Tyskie Beer
Warka Beer
Tartra Beer
Skopska beer
Perta Beer
Polish Mustards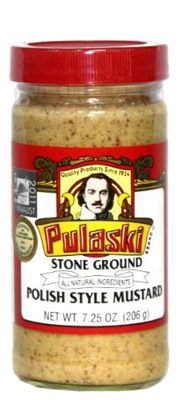 Pulaski Polish Style Stone Ground Mustard
Cracovia Hot Mustard
Kamis Delukatesowa Mustard
Kamis Rosyjska Mustard
Kosciusko Mustard
Kielecka Mustard
Krakus Mild Mustard
Krakus Hot Mustard
BBQ Kielbasa Appetizers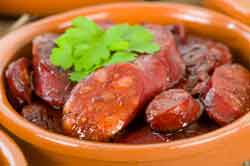 2 Lbs Smoked Polish Kielbasa or smoked Turkey Kielbasa
18 oz of your favorite Polish beer
18 oz of your favorite BBQ sauce
1/4 cup Pulaski Polish Style Mustard
1/3 cup brown sugar
Slice Kielbasa into bite sized pieces.
Combine remaining ingredients in a pan or crock pot, add kielbasa and simmer 20 – 30 minutes.
Serve with Sauerkraut Quesadillas and Imported Polish beer!
Sauerkraut Quesadilla Appetizers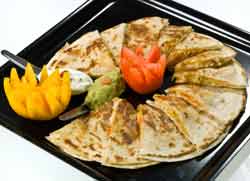 Flour Tortillas
Polish Cheese
Polish Mustard
Spread Polish Mustard on flour tortilla, top with layer of polish cheese then layer of prepared sauerkraut, top with more Polish Cheese and cover with mustard coated tortilla, mustard side down.
Place in 400°F oven on baking sheet or preheated pizza stone until cheese melts, remove from oven and slice into wedges. Serve with BBQ Kielbasa and Polish Beer!
Prepared Sauerkraut
Bag of Sauerkraut
1/2 stick Butter
1/2 Medium onion diced
Salt & Pepper
Empty bag of sauerkraut into pot, cover with water and simmer about 20 minutes until tender.
Drain in colander and rinse until desired sourness, press out excess water.
Chop ½ medium onion, sauté in butter until onions brown at the edges.
Add drained sauerkraut to butter and onions in pan, add salt and black pepper to taste.