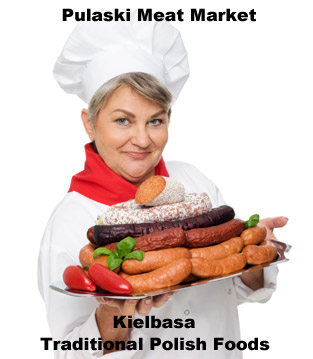 Welcome To PolishFoodUtica.com
If you are looking for Polish Food in Utica, NY you have come to the right place for the finest Traditional Polish Foods.
•Kielbasa
•Pierogi
•Golabki
•Polish Hams
•Cold Cuts
•Party Trays
Call Us Today: (315) 732-8007!
•Polish Foods Made Fresh Daily
•Traditional Polish Recipes From Poland
We put our customers first. We listen to you and help you find what you need. Come visit to see what we are all about: For over 41 years the Bulawa family have been making "Homemade" Traditional Polish Foods with old world family recipes from Poland.
Polish Traditions Live on . . . at the Pulaski Meat Market, 1201 Lenox Ave Utica NY

NEW!
Visit our new online store for non-perishable Imported Polish Foods, Gifts, and Novelties. Click on the Shop Button to see our Imported Polish items.
We have hundreds of Imported Polish Products at the Pulaski Meat Market, 1201 Lenox Ave, in Utica, NY. We are working as fast as we can to get more products listed online. Our Online Shop will be fully functional in the next day or so. In the meantime please look around our new website design, hope you like it!